Soprano Saxophonist Improviser
Solo Performer

Upcoming Performances
Sam Newsome (solo)
1st Set: Sam Newsome · Solo Soprano Sax
2nd Set: Guitarist Álvaro Domene and a very special guest (on drums)
Kingston, New York
Showtime: 7:00 PM
Sam Newsome Quartet
Sam Newsome, soprano sax
Cooper Moore, piano
Hilliard Greene, bass
Reggie Nicholson, drums
Baby Grand Jazz Series/Hartford Public Library Hartford, Conn
Showtime: 3:00 PM
February 8, 2019
Pepperland (Morris Morris Dance Group)
Music by Ethan Iverson
Shubert Theatre
Boston, Mass
Showtime: 8:00 PM
February 21 - 23, 2019
Jean-Michel Pilc, piano
Meg Okura, violin,
Sam Newsome, soprano sax
McGill University Music Department
Tanna Schulich Music Hall

Montreal, QC

Showtime: TBA
March 8 & 9, 2019
KRANNERT CENTER FOR THE PERFORMING ARTS
Tryon Festival Theatre
Urbana, Ill
Showtime: 7:30 PM
March 20 -23, 2019
Sadler's Wells
London, England
Alhambra Theatre
Bradford, England
Southhampton, England
2019 - The Eleventh Annual International Critics Poll
Placed third in the UNDÉCIMA ENCUESTA ANUAL A PERIODISTAS INTERNACIONALES

(11th Annual International Critics Poll)
The Soprano Saxophone Category
Evan Parker
Roscoe Mitchell

Sam Newsome

Wayne Shorter
Ingrid Laubrock
John Butcher
"Newsome expands the sound of a single soprano into a one-man band."
- Mark Corroto, All About Jazz

New York-based saxophonist and composer Sam Newsome works primarily in the medium of solo saxophone, an approach for which he gained world-wide critical acclaim with the release of his 2009 recording Blue Soliloquy: Solo Works for Soprano Saxophone, which received a five-star review in Downbeat magazine..
Many of the notes and sounds that comprise his compositions and improvisations are derived from his own personal sound palette of extended techniques: multi-phonics, flutter tonguing, percussive slap tonguing, soprano saxophone specific micro-tones, air sounds, key clicks, air hisses, acoustic sound manipulation, Tartini tones, and various forms of oral cavity manipulation. Newsome sees himself more along the lines of a visual artist who paints with notes and sounds rather than shapes and colors. "My music, " says Newsome, "is a type of improvisatory art music in which jazz functions more as a resource than a musical genre to be interpreted with stylistic specificity.
Even though Newsome's approach is unorthodox, it has proven very fruitful—musically and critically.
Below are a few of his accolades:
2018 - Received the New Music USA Grant
2018 – Received The Alpert/Ragdale Prize in Music Composition
2018 - Nominee for Soprano Saxophonist of the Year by the Jazz Journalists Association
2017 – Nominated for the Herb Alpert Award in the Arts
2016 - Received the NYFA Artist's Fellowship for the Music/Sound category 2016 - Nominee for Soprano Saxophonist of the Year by the Jazz Journalists Association
2014 – Voted Soprano Saxophonist of the Year by the Seventh Annual International Critics Poll

Newsome has also released six critically acclaimed solo saxophone CDs including Sopranoville: Works for Prepared and Non-Prepared Saxophone (2017); The Straight Horn of Africa (2014); The Solo Concert: Sam Newsome Plays Monk and Ellington (2013); and The Art of the Soprano, Vol. 1 (2012). Jazz writer Ed Enright, from Downbeat Magazine, wrote that Mr. Newsome's The Straight Horn of Africa cd was "a modern masterpiece."
As a performer, Newsome often performs solo saxophone concerts around New York and across the country as well as leading his own trio with bassist Hilliard Greene and drummer Reggie Nicholson. Newsome is also a frequent collaborator with drummer Andrew Cyrille, vocalist Fay Victor, pianist Jean-Michel Pilc, saxophonist David Liebman, and pianist Ethan Iverson.

Lastly, Newsome is an associate professor of music at the Brooklyn campus of Long Island University, where he is the music program coordinator, and teaches courses in jazz improvisation, music theory, and directs the University's jazz ensemble.
INTERVIEW ON NEON JAZZ WITH JOE DIMINO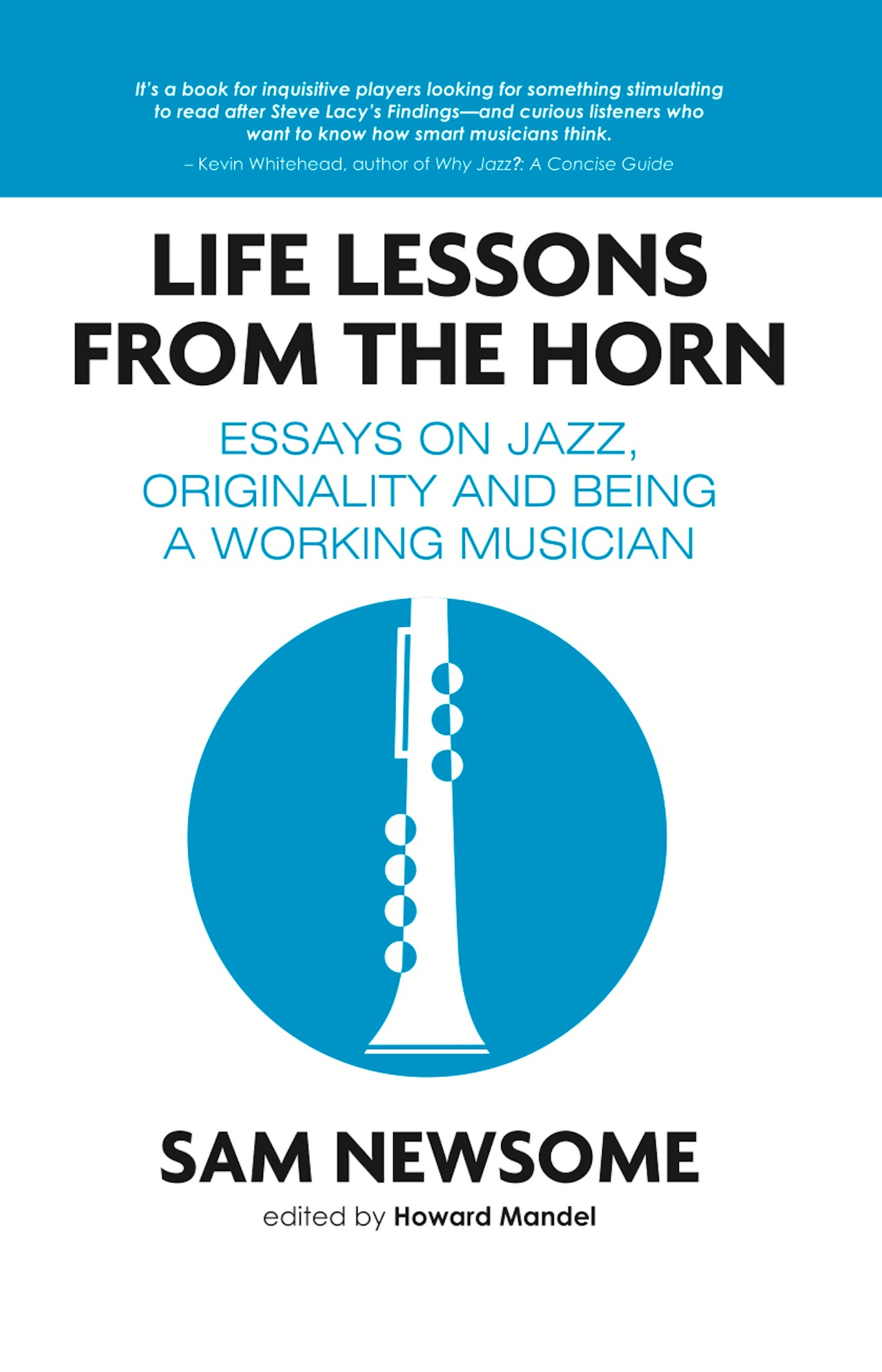 Life Lessons from the Horn
Life Lessons from the Horn is my first book. It's a series of essays that all pertain to music from a technical and philosophical perspective. I first put this together with the idea creating something that musicians and artists alike would find inspirational. I've always been a firm believer that the gifts of inspiration and hope are two of the most valuable things you can give to an artist.
But do check it out. I think you'll that it's worth the read.
"I wish I had this book when I was much younger, as I'd probably be further along in my studies by now!" - Ethan Iverson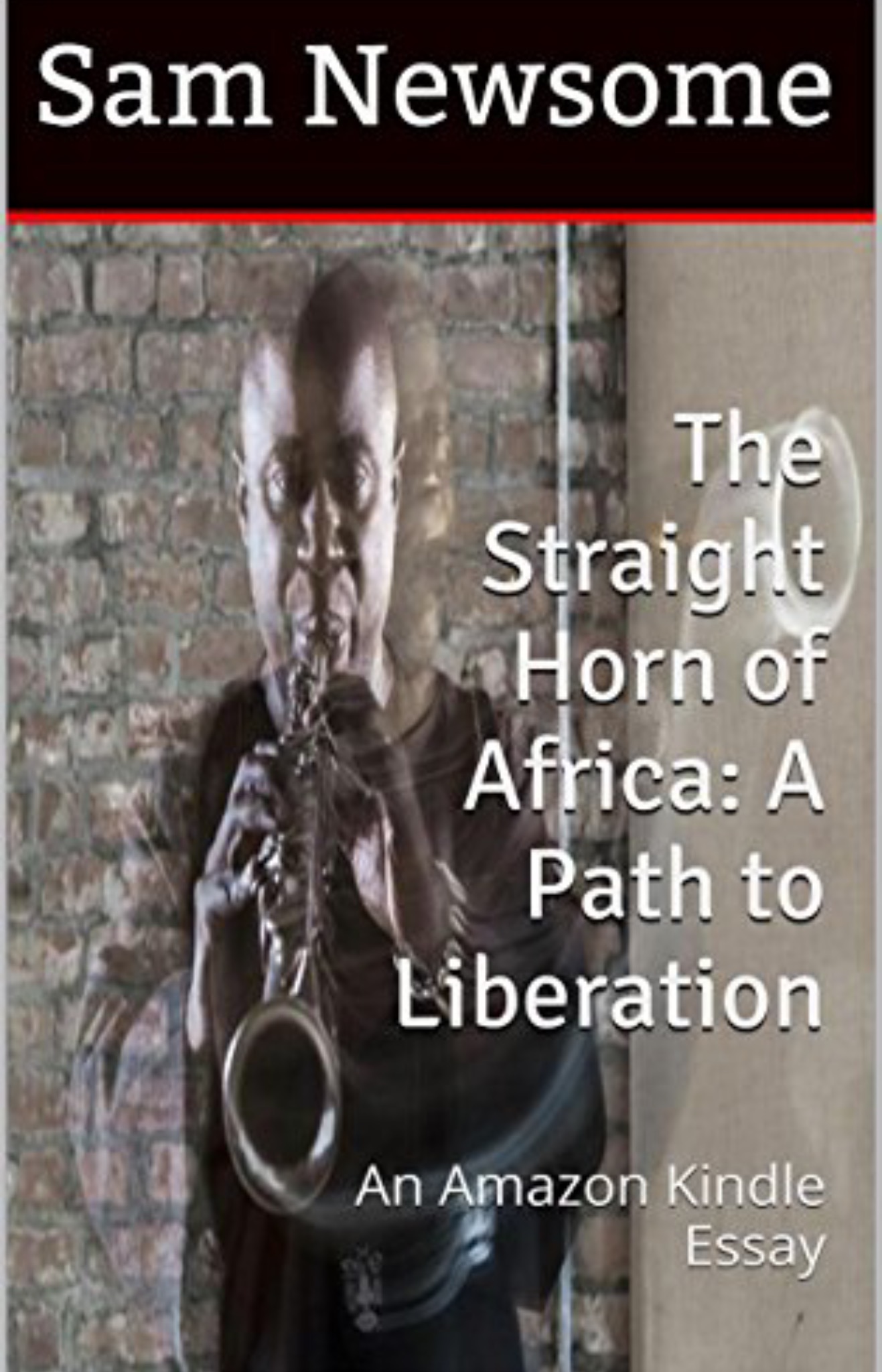 The Straight Horn of Africa: A Path to Liberation - An Amazon Kindle Essay
A compelling personal essay about jazz, creativity, and the creation of the CD, The Straight Horn of Africa: A Path to Liberation.
Customer Review:
"An informative and provocative essay. Gives insight into Mr. Newsome's creative process and the issues, challenges, and questions that fuelled it.
I found it to be very inspiring..."
Project 1: Solo Saxophone
My solo saxophone project is something I've been honing for the past 15 years. Intinially I started off as a poor imitiation of Steve Lacy and Evan Parker. But I'm happy to say that in recent years, I begun to come into my own. For the past year or two I've been working with the concept of prepared soprano--which is some really wild stuff. Check out my blog Soprano Sax Talk, to read and hear more detailed explaining of those things.
Project 2: Magic Circle (San Newsome and Jean-Michel Pilc)
Jean-Michel and I have had this project for over 10 years. But being busy with a multitude of other projects and opportunities, we just never made the time to record and tour with this project. I'm happy to say that all has changed. We have a new CD out titlesthat has been getting wonderful reviews and we're looking to tour Europe in the fall of 2018. I'm glad we're finally getting a chance to share our unique way of deconstructing standards with the world. Stay tuned!
Project 3: THE SN TRIO
Sam Newsome, soprano sax
Hilliard Greene, bass
Reggie Nicholson, drum
This trio with bassist Hillard Greene and drummer Reggie Nicholson is the band that I have ever had where we only play free. And it never gets boring. We never rehearse nor discuss what we're going to play. We just allow our instincts to take us on a collective journey, and it always works out. I'm looking to record this summer. I'll keep you posted!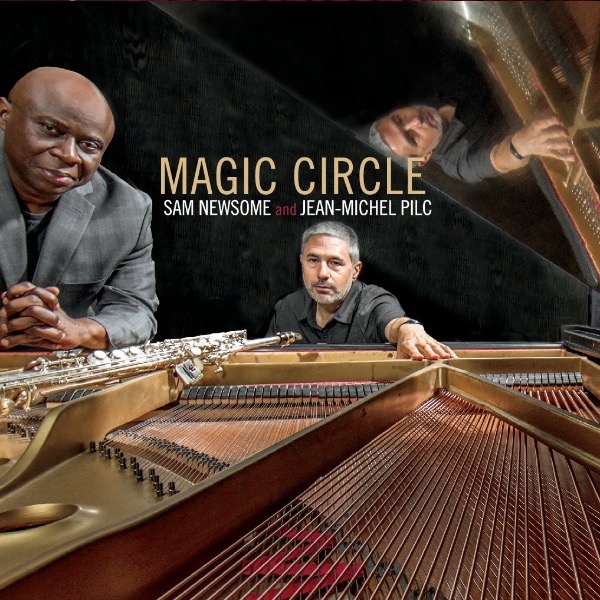 An innovative take on jazz standards that successfully combines improvised music, free jazz, and elements European classical.
"This music is exquisite..."
Bruce Gallanter, Downtown Music Gallery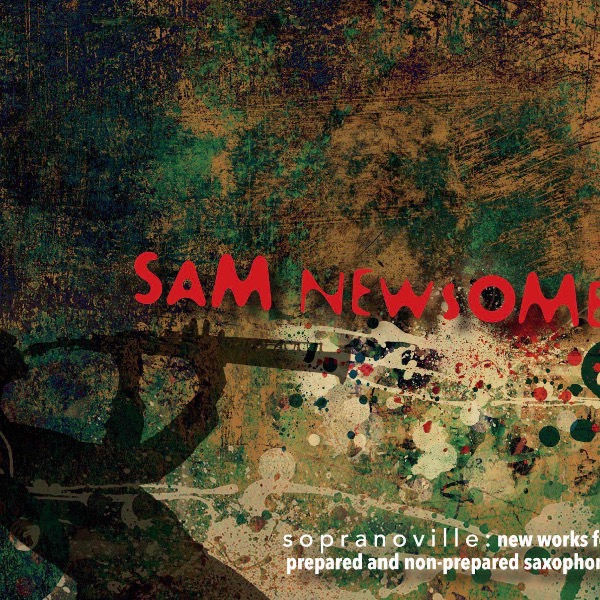 The 22 tracks on this solo soprano saxophone tour de force, showcases the true sonic versatility of this under-utilized instrument. Steve Lacy said that the "potential for the saxophone is unlimited." This album proves his point many times over.
"A cult classic, for the soprano cult."
- Otto Kokke, The Burning Ambulance

"Sam Newsome, one of our most talented and important jazz voices, completely outdoes himself with Sopranoville."
Terrell Holmes, The New York City Jazz Record
"Newsome cuts around the edges of the soprano's fundamentally sweet sound to mimic double-reed instruments from the Middle East, the native singing of Mongolia, bamboo flutes from the Orient."
Nick DeRiso, Something Else Reviews
"A cult classic, for the soprano cult.
Otto Kokke, The Burning Ambulance
"As solo sax recordings go, I remain a big fan of the Anthony Braxton / John Butcher styles and approaches. However, in view of Sopranoville, I'll be adding Newsome to the list of individuals whose future output is of interest."

"...extended technique but taken to the next power."
Ken Ackermann, All About Jazz

"A nice look at the outer edges from a cat with the chops to pull it off."
"On his latest album Newsome has pushed the limits on his saxophone exploring experimental and avant-garde sounds."
Jon Neudorf, Sea of Tranquility

Newsome expands the sound of a single soprano into a one-man band."
Mark Corroto, All About Jazz
Click on BUTTONS below for HI RES versions of photos